Technology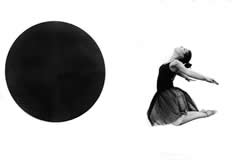 QoTD
Art only begins when you are full.
மனிதன் நிறை பெற்ற பிறகுதான் அவனுக்குள் கலை ஆரம்பிக்கிறது.
Who Pays For Your Cloud Service
---
Udayakumar Nalinasekaren
Dec 19, 2010
Lots of good things on SaaS today are free services. Google Search, Wikipedia, Facebook, Gmail. Do these corporations run for charity? Some non profit organizations like Wikipedia do but the majority of others don't. There are serious investors in these run-for-profit companies. Investors bet money on the management of these companies expecting better returns than what most other enterprises in the market can return for their dollar.
Google's way of funding their Search and Mail is through text advertising. If you type in "Google Advertising" in a Google search form and hit return, you get a page full of search results. Notice the right hand side of the screen and you will see a column full of text advertisements. They look just like the classified advertisements you see on your daily news paper.
People who want to advertise to you pay up Google to get a slot in this column. These advertisers are funding your Google search. For Gmail, this advertising space is just a single line and appears below the search box. Very non itrusive but sharply targeted at you. How?
Google learns a bit more about you everytime you use Google services. Hence Google has the capability to figure out your needs. Using this intelligence they channel the right advertisements your way. Advertisers love this intelligence. Advertisers pay a fraction of what they will pay elsewhere for such targeted advertising. Google laughs all the way to the bank with the advertising revenue. It is a win-win model
Facebook's model is also predominantly advertisement funded. In addition, they also have one other trick to make you pay for use. Facebook used to have a gifting feature. I am not sure if it is there now. You can gift a goodie electronically to a friend on any special day. An electronic gift does not cost much for Facebook. Facebook therefore allows you to choose some gift content for free. Smartly, they also show richer looking and more attractive content in that same choice box. However if you choose those premium content, Facebook will want to charge you for that content. This concept is called Freemium. Freemium model enables a service provider to give you free content and get you attracted to the service in the first place. Next step is to migrate you to premium content where you pay for use. It is the same story with services like Picnik. Basic picture editing is free. If you want to do some rich additions to your photo (e.g. adding a premium look frame to your photo) you have to pay.
Skype is another SaaS. Skype offers free PC to PC calls and chat. They charge for calling real phones from a PC. Their charges are way less than what a Telephoe Service provider will charge for the same call.
If your bank provides your online banking portal, the charges of that cloud service are included in the service fee that you pay to maintain your account. Amazon's online store front charges are spread over the millions of purchases people make on Amazon. The charges therefore become negligible and unnoticeable.
My Artwork
Coming soon...
Latest Blog Posts
Coming Soon
Archives
Search