Leadership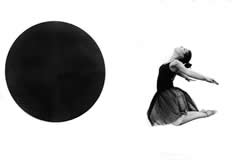 QoTD
Art only begins when you are full.
மனிதன் நிறை பெற்ற பிறகுதான் அவனுக்குள் கலை ஆரம்பிக்கிறது.
We Learn By Making Mistakes or Risktakes
---
Udayakumar Nalinasekaren
Dec 20, 2010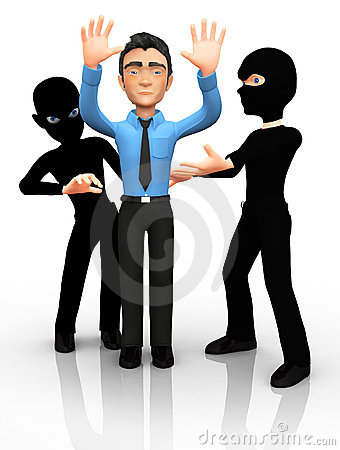 Humans learn by making mistakes. Learning also happens by taking some calculated risks. In the former case we believe we are good in a given situation, (because we are totally unaware of some risks) and are caught unaware when the risk occurs. In the later case we are always alert and watchful. Here is a story of how I learnt a lot about the do's and don'ts of being helpful to others. In the former case an adrenaline rush usually happens after the mistake is realized. In the later case, there is a constant dose of adrenaline that keeps us alert. I must warn the reader ahead that this is a lengthy post.
I recall my first, unforgettable and eventful visit to Paris. That was roughly 12 years ago.
I was in Paris with my colleagues. We were there to attend a conference and had flown in from London.
Day one was just registration for the conference. We had arrived early and finished the formalities. We felt that it was a crime to spend an evening in Paris sitting in a hotel room. Next couple of days had a packed agenda and we were leaving town immediately after the conference. The idea of taking an evening stroll from Champs Elysses to Eiffel Tower was interesting. We excitedly got on to executing that idea.
We (me and a friend) figured our walking trail using a map and also found out the metro route to Champs Elysses. A metro station was right opposite to our hotel. It therefore had to be easy. At the metro ticket counter we encountered 'minor' language difficulties but managed to overcome that by sign language.
When we reached Champs Elysses it was late evening but there still was good daylight. We started executing our walk plan to Eiffel tower. We were deeply engrossed in conversation and never for a moment felt unsafe as we negotiated the trail.
It was already getting dark when we were 10 minutes away from Eiffel tower. We could see the tower in its full glory and lit like a Christmas tree. I remember walking down a big flight of steps and turning into the road that runs parallel to Siene river. We were probably the only people on the sidewalk while there was speeding heavy traffic on the street.
We saw a young fellow walking towards us. He looked French. His one arm was in plaster and a sling. He expressions indicated that he was going through a lot of pain. He was limping with the aid of crutches. He had a paper in his other hand.
As he approached us, he was asking (not obviously in English) for something pointing to the paper. We figured that he was asking for directions. We got the paper in our hand and in that semi dark street we were groping to figure out what was in that paper (when we were just about 1/2 a day into Paris). By this time our friend had limped his way around us. We instinctively turned 180 degrees to face him without thinking much .
We heard the sound of a car screeching to a halt behind us. We never bothered to look back. Before we knew it, there were four or five people around us. They said they were police men in plain clothes . One of them who claimed to be the leader even flashed a badge. We were told in good English that we were being suspected as potential drug peddlers caught transacting on the street. Frisking on the spot was in order and we had to oblige just to limit the size of the trouble we were already in. These folks quickly checked our pockets and wallets. They declared that I and my colleague were clean. They had strong suspicion on the local fellow in plaster and crutches. He needed detailed inspection at the police station. So they quickly loaded him into their car and sped away from the scene.
At the same moment we felt relief, a bell rang in our mind. I checked my wallet after reaching a safe place and a 100 pound currency note was missing. End of story.
What is interesting for me at the moment of writing this post is the outstanding defense mechanism and learning system we are gifted with. Whenever I travel to Paris or even hear the name of the city in a conversation, a flash video of the above story runs in my mind.
Any event that happens in our life where we were placed (in this particular story it was my stupid) in an adrenaline rushing flight or fight response is treated specially by our brain. The images are stored in neverlost rapid recall memory and are tagged to the most relevant key words. The brain's constantly active search engine prioritizes this content over anything else. The brain even sends a warning dose of adrenaline when we hear or think of the tag words. The famous pharase from Lion King comes back to the mind.
There are only two things you can do with your past. You can either run away from it or learn from it to face it.
My Artwork
Coming soon...
Latest Blog Posts
Coming Soon
Archives
Search