Leadership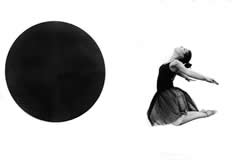 QoTD
Art only begins when you are full.
மனிதன் நிறை பெற்ற பிறகுதான் அவனுக்குள் கலை ஆரம்பிக்கிறது.
Leadership and Management
---
Udayakumar Nalinasekaren
Dec 21, 2010
The tweet from vineetsblog - True Leaders Are Also Managers. http://cot.ag/9MdBza #leadership - set me thinking. As the HBR article says there is a profound difference between leadership and management. A simple thought came to my mind.
Take life for example. Each human has to go through the motions of sustenance. Human reaction to life can be categorized into three buckets.
In the first bucket are those who choose to drift. They just exist and react to the environment. They neither lead not manage themselves. Can we say they just follow nature! We still occasionally do see a handful of them around us. These are called lost souls and I quote the terms from Vineet's popular book named Employee First Customer Second.
In the second bucket are people who discipline themselves to go through a set process and routine. They keep themselves clean, feed themselves and earn a living for a few others too. They also try and walk society's preset paths for improving social status. In short they manage themselves to be an accepted member of the society. In doing so they try to avoid change that will lead them into unprecedented paths, and therefore try to stay away from problems. The compromises they make usually result in internal conflicts. People in this bucket try to live with those conflicts or look for external sources of support (e.g., God, fate) to explain their position with respect to the conflict. These are fence sitters.
The third bucket has people who attempt to constantly underconsume resources available to them (time, money and effort) and use the savings to improve their own capability thereby showing a new way for others. They constantly innovate in an attempt to make their life and the life of others better. For this, they have to confront conflicts, constantly motivate themselves to deviate from the comfort of routine, and influence others to appreciate change. In short they take charge. These people lead themselves and others. They obviously need to manage well. Meet the transformers.
It does not take much leadership to drive a train from Chennai to Delhi. It takes all the leadership and management it needs if one has to cross the Sahara desert and come out alive on the other side.
We usually cry for leadership when we face one or a combination of brownian motion (directionless behavior), unsolved problems and crisis.
My Artwork
Coming soon...
Latest Blog Posts
Coming Soon
Archives
Search